This is the day of the poet. That's not just because it's Aotearoa's National Poetry Day today. Poetry readership is skyrocketing. That's not just a numbers thing either, several studies are now showing that poetry also has one of the most diverse readerships out of the different types of writing available for audiences. Social media poetry is huge. People even write blogs about poetry (like this one, and this one). But what is all the fuss about? Why do we have a National Poetry Day?
To answer that question, we at Seed decided to let our very own local poets take the wheel. So we reached out to some talented movers and shakers, to our passionate Kiwi wordsmiths and asked them to write one poem each of no more than 180 characters. We challenged them to write deep about "The Hopes of Our Generation." Their replies blew us away. So we had to share them.
This little online anthology is a collection of the poetry that we've published to celebrate National Poetry Day 2018. Here, you'll find the poems that knocked us off our feet, shook us to the core, and threw us into the sky. You'll also learn a little more about what makes our poets tick, about who they are as artists. We hope that your own hopes will resonate with what you read, or perhaps you feel revived by what you encounter on this page.
Now that our introduction has hopefully given them the metaphorical drumroll that they deserve, we shall let the poets (and their poems) speak for themselves.
Tilted by Maryana Garcia
In my dreams
We stand well rooted,
United as a forest,
Growing tilted to the sun.
Maryana Garcia is our Seed Blogs Activator. Her hopes for the future are for a more united, diverse and community focused society. Her poem, "Tilted" was inspired by the photographic work of Sherilyn Lee. You can find her poetry on Instagram.
Digital by Michael Moore
Digital reality
new space, time, gravity
augmenting
bending
blending
folding dimensions,
hard lines, blurred lines, silver lines
saved to a cloud
a light of chance
in a man made storm.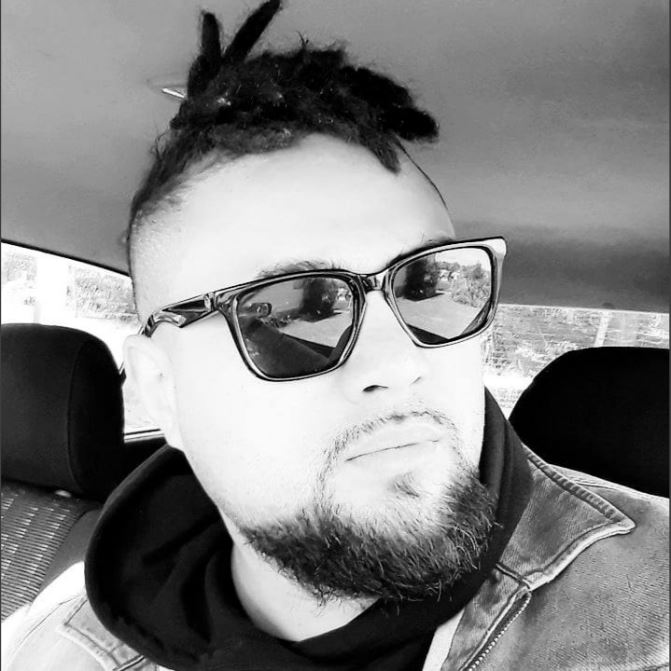 Working as a creative developer and travelling spoken word artist, Michael shares his stories to communicate deeper levels of connection for all people.
His poem is about growing as a species, the technological elements support this concept. The language can also be perceived as the voice of a youthful generation, communicating their new found energetic balance comparatively to the storm or world we live in today, shaped heavily in the mold of man alone. They are blended, they blur the straight lines and in doing so bring hope for change.
11.58 by Aimee-Jane Anderson-O'Connor
Lightning like
nuclear fission
the reefs white
hot
shocked
the fallout
would finish them
for sure.
Breathe in.
Reach out.
One day we will look
back
on this static
and thank the heavens we
didn't rust.
Aimee-Jane was recently announced as the winner of the 2018 Charles Brasch Young Writers' Essay Competition, and received the the 2017 Monash Prize for Emerging Writers. Her work has appeared in Starling, Mayhem, Brief, Poetry New Zealand, Landfall, Turbine, Mimicry and Verge. She lives in Kirikiriroa, and writes thanks to the tireless support of some of the best people on this great watery rock.
This poem was born from a cold-war documentary and a groggy thunderstorm, and holds her hope that our generation will keep moving and shaking-and reaching out.
You can follow Aimee-Jane on Twitter.
Phases by Ronna Grace Funtelar
Look at the moon with the curiosity of eyes new to this world. Be it full or a wink, a hazy light bulb on its last legs. Let its beauty echo always. Unfiltered. Majestic. Free.
Ronna Grace Funtelar is a thirtyish storyteller, writer and poet with a passion for mindfully helping people to live a life beyond their comfort zone. Basically, a shorty who knows her life purpose.
What is the poem about?
Ronna loves technology and how it has given us the gift of knowledge at our fingertips. It has also made us impatient. Looking up at the moon humbles her - it was here before us, and will be long after we're gone.
You can find Ronna's poetry on her website, and on Instagram.
Salt by Celine Kayo
why do they teach us how to fly
only to pull clouds over our eyes, slam every door in our faces
the sky gets brighter every day but they throw
salt at us for trying to know heaven
Life takes a lot out of Celine Kayo, but she likes to think she takes a lot out of life too. She's known for always getting her eyeliner even and for being a bit of an oxymoron (but mostly moron). right now, she wants to get back into publishing on a platform that isn't Instagram.
This is a poem about losing the golden innocence of childhood as you get older and trying to remain idealistic/hopeful/authentic/a dreamer in a world that deliberately serves up roadblocks and keeps telling you no. What keeps us going in spite of all this is the hope that someday things will be better, and that's all we need, really.
Voices by Mandy Huser
Voices with strong arms. Earthquakes down your bones. Shatter. All you know. I hope you feel tender hands. Someplace, someone, something. Holding your messy, gritty heart. And that when they do. All is quiet again.
I'm Mandy. I'm a twenty-something that feels deeply and loves deeper. I stumble through life doing my damnedest to embrace the mess and the grit and the things that we usually don't want to look at up close. And I want to help other people do the same, leaving their hearts better than when I found them in the process. This poem is about the noise – the constant messages and ideas and ways of being that our generation is situated within and the loudness of it all. It's a reminder that the quiet is still out there.
You can follow Mandy on Instagram.
That's all folks! Hope you enjoyed our National Poetry Day social media event and that you continue to read deeply often.