Happy New Year Seed Whānau !
Our bloggers are back and ready for an awesome 2019.
I'm a twenty-something, Canadian, small-town human navigating Kiwi city life. Last year I felt stuck. Restless, in a sleepy town, aching for a season of growth. Finding a job made for me, a crack-up community with space for vulnerability, and a human that stole my heart has been an absolute gift. In 2019, I hope to take my evolution less seriously. To continue down a path of growth. To unlearn crippling expectations I have of myself. To let go. But mostly, I hope to be full of gratitude in my bones for what the Universe has given me since taking the leap across the ocean.
2018 was a roller coaster full of emotions, ups and downs, and dreams that came true. In 2019, I hope to keep living life to the fullest and find peace from within. Most importantly, I hope to keep connecting with amazing people that inspires me to become a better version of myself. Finally, I hope that our Seed Waikato Whanau are happy, empowered, and ready to thrive in all of their goals. I am looking forward to living new dreams celebrating the new year!
Hey I'm Rosalie and I am 14 years old. I've been blogging for a year or so now. I think that I've found my voice and am starting to express it. I'm also beginning to create my own style. A few things I want to work on for 2019 is to take up every opportunity and to not let other people's judgments of me, effect and stop me from putting myself out there. I going to continue to be my authentic self and will encourage others to do the same.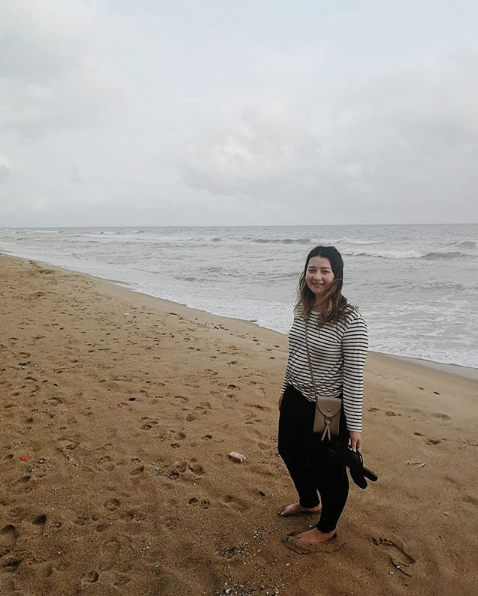 I'm Kirstie and I'm 23 years old. After 15 years here in Hamilton; growing up, studying and now working here, I've finally realised what a great place Hamilton is. I'm an old soul; I love spending my nights watching films and eating popcorn, and blasting music from the past. I'm a believer of personal growth and development, and love continuously learning. I'm passionate about connecting people, using blogging, business or just through meaningful conversations. My goal for 2019 is to be stronger mentally and emotionally; and to be able to help those around me become more confident in themselves.
I can't believe that it's already February! I for one cannot wait to share more content with you this year. Writing is in our blood and we are burning with stories to share. My goal for 2019 is to put more stories out there. I hope to write everyday and to continue to find writers and storytellers looking for a platform. If this sounds like you, you can email me at blogs@seedwaikato.nz.
Awesome and inspiring content is heading your way.